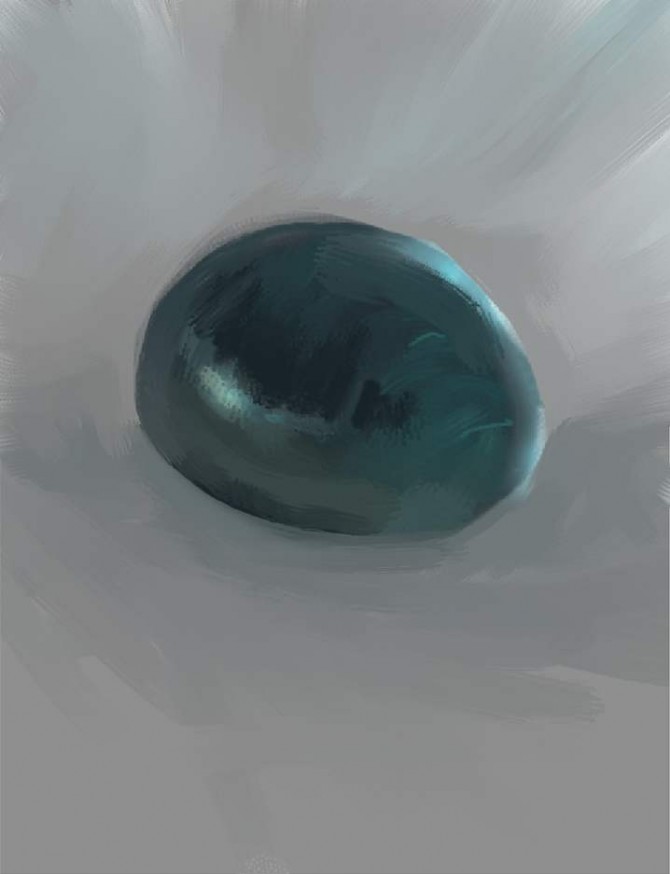 The Sally Chase Seer Stone
In the early 1800s, "Palmyra's most notable seer" was Sally Chase, who claimed the ability to see visions and find lost objects using a seer stone. In 1819, 14-year-old Joseph Smith Jr. arranged to meet Sally. She demonstrated her supernatural ability by placing her small green stone in a hat and describing the visions that she saw through the stone. Joseph then looked in her stone and was excited that he, too, could see visions. Practitioners of folk magic, such as Joseph and his family, believed that "that there is a [seer] stone of this quality, somewhere, for every one."  Accordingly, using Sally's stone, Joseph proclaimed that he could see his own seer stone and that it was "a hundred and fifty miles away buried under a tree."  In 1827, Sally unsuccessfully attempted to use her green stone to locate Joseph's hiding place for the gold plates.
Although the location of Sally's stone is lost to history, contemporary witnesses described it as a small greenish stone, or glass.
Learn More:
Image Copyright- LostMormonism.com